GET HEALTHY SKIN WITH LESS EFFORT & FEWER PRODUCTS
Welcome to Sana Naturals – natural minimalist skincare.
With these natural skincare products you support your skin's healthy balance, with minimum product dependence. The collection promotes a simple skincare routine that fits hectic schedules. 
The multifunctional products target various skin concerns at once, reducing the number of products and steps in your skincare routine, saving you time.
The high performance super concentrated formulas offer nutrition for skins of all ages and types. So even when you struggle for time, you care for your skin in the best possible way. 
HANDMADE IN IRELAND
SOOTHING. SMOOTHING. REJUVENATING
TESTIMONIALS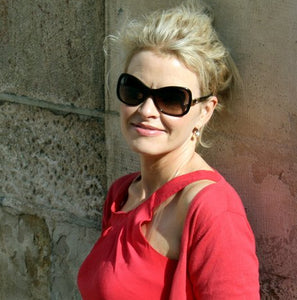 SERUM
'My skin is soft and feels like velvet. It's a miracle oil, and it smells amazing. It's been my skincare essential for years.'
______
Pauline Gleeson, Malaysia
SHOP SERUM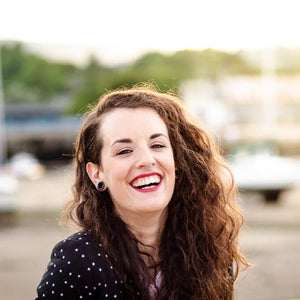 FACE WASH
'Have really sensitive skin and this cleanser makes it feel really soft, without causing any irritation. And it's totally natural! Cannot recommend highly enough!' 
______
Éadaoin Curtin, Ireland
SHOP FACE WASH
HEAVENLY BALM
'It leaves my skin soothed, supple and moisturised. Nothing that I used before comes even close. Its fresh aroma is comforting and uplifting. This balm is truly heavenly, it's addictive.'
______
Kasia McKeon, Poland
SHOP HEAVENLY BALM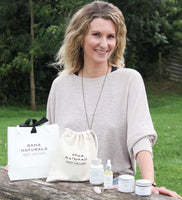 I'M KASIA & I'VE CREATED SANA NATURALS
It may seem surprising to you but it's easy to have glowing skin with a simple skincare routine. If you are like me, frustrated by the complicated skincare routines with endless lists of products, you will love Sana Naturals.
I'm on a mission to help you get healthy skin with less effort and fewer products while supporting your body wellness. I help you celebrate your natural beauty with simple yet effective skincare. Our time is too precious to waste at the bathroom sink.
There is so much power in simplicity. Check out the 5 star product reviews from happy customers who feel wonderful in their skin.
DISCOVER MORE